If you "lovah the pasta", limiting your starch/carbohydrate intake might seem close to impossible (especially if you could have a love affair with Italian food). All is not lost, because a little ingenuity and creativity can make it all bearable- we have a secret to share with you:
Almost Any Kind Of Pasta, Starch, or Bread Can Be Substituted For a Vegetable
Don't believe us? Check this out:
Swap Out Noodles For Squash
With a julienne peeler, you can actually carve delicate noodles from your choice of squash "like a hot knife through butter", no cooking required. Horizontal thin slices can substitute for lasagna noodles, depending on your fancy. Simply top with some grilled chicken, fish, or protein of your choice and drizzle any  low-GI sauce concoction on your dish for full flavor. Just remember, a lot of traditional marinara sauces typically have added sugar. Instead of adding sugar, using flavorful sun-dried tomatoes can pack a bigger punch with more dimension.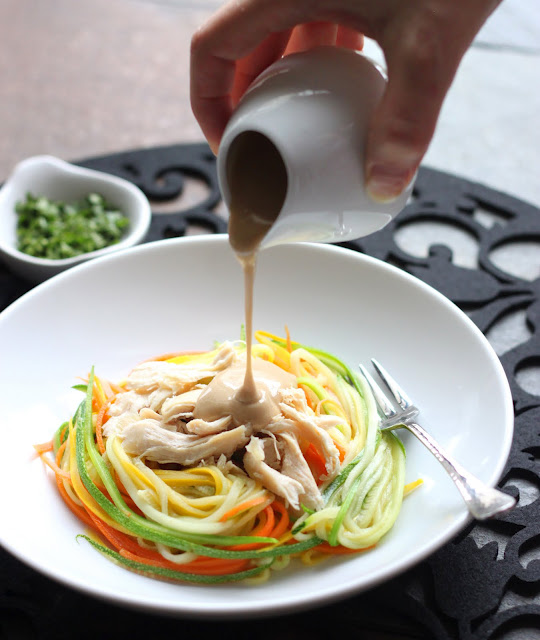 Instead of Toast, Biscuts, Bagels, or Rolls, Try Eggplant or Tomato
That's right. Grilled eggplant can make a stellar substitute for bread. In fact, its flesh can also absorb marinades and flavors very similarly to bread, like this eggplant bruschetta below: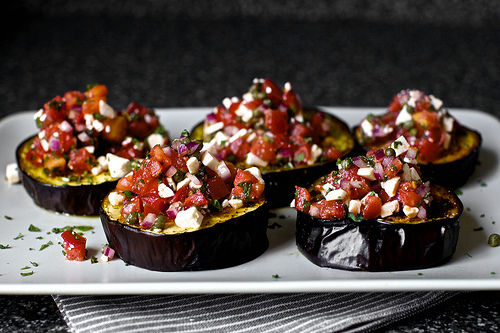 Make Your Own Dough From "Riced" Cauliflower
Just because you're eating Low GI doesn't mean you have to give up foods you love. With the help of a food processor, you can "rice" cauliflower (be careful to pulse it, or else you will completely puree your cauliflower!) and use it as the dough or base to just about anything from pizza crust to bread sticks (except…not bread). Simply add an egg, your choice of spices, and brush your cauliflower dough with extra virgin olive oil to help your crust brown. Voila!

Courtesty of eat-drink-smile.com
What are some of your favorite Low-GI substitutes?