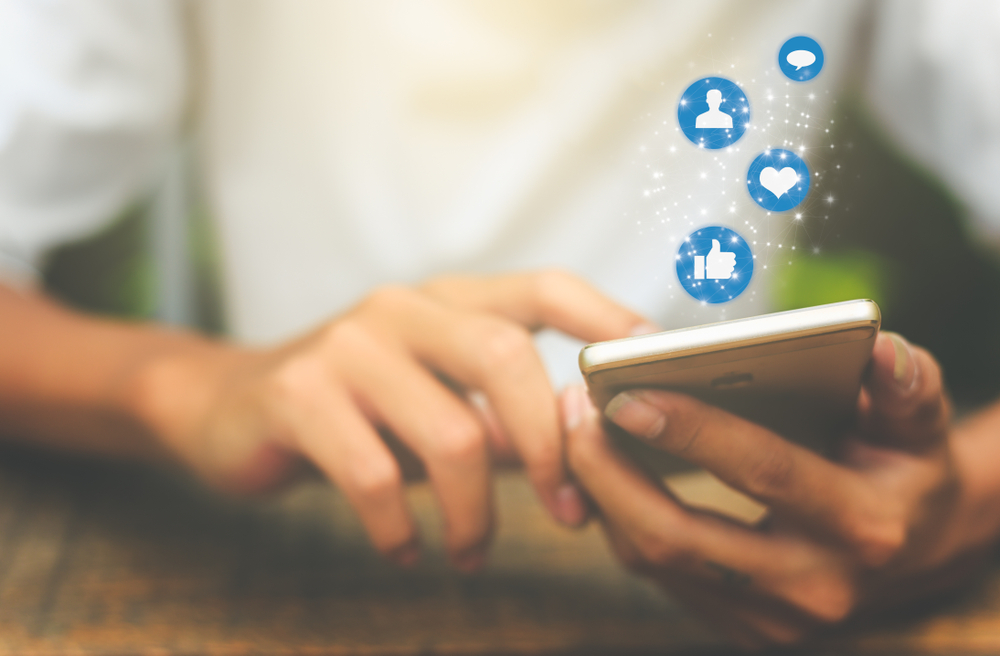 By: Debbie Lui
In this uber-connected age, it's safe to assume that you're no stranger to Facebook, Instagram and Twitter. Every day you receive vast amounts of information through your social media feeds from your friends latest update to a check-in from your favorite celeb, but social media isn't just for keeping tabs on celebrities and old flames anymore. More and more of us are turning to social media to power our fitness and weight loss goals, but whether or not it works comes down to how you use it! Give yourself a social media check-up with these dos and don'ts of how to use social media for weight-loss.
If you're among the generations using social media on the daily basis, using these platforms to reach your goals only makes sense! This form of new media spreads information that helps link you to larger communities than ever before, providing tools, functions, inspiration, and accountability to help you stay on track. While social media can be a great tool to change or develop healthy habits, remember that everything has its good and bad sides!
Social Media for Weight Loss:
The Don'ts
Step Away From the Negative Vibe Tribe
We all have a friend or two who may not be the most supportive of our goals or the steps it takes to reach them. Some of the more vocal negative presences in your life might even leave you second-guessing yourself and feeling defeated! Surrounding yourself with negativity doesn't help when you are trying to reach a goal that's already difficult to reach and that negativity can spread to impact other aspects of your life as well such as your mental and emotional wellbeing. This only emphasizes the idea that it is important for us to step away from the negative vibes! Unfollow those negative accounts and disable comments on images that might lead to negative interactions. Then, go and follow a handful of accounts that focus on motivation, empowerment, and self-love instead!
Unfollow The Foodie Blogs
We, as humans, are very visual and can be easily get influenced by the stimuli around us. Especially when you're crafting a new lifestyle and creating new habits, it's easy for something as simple perfectly pictured slice of your favorite gourmet, black cherry, double-chocolate iced cake to pull you way off focus!
If you know you struggle with self-control or tend to give in to cravings, it might be best to simply eliminate the temptation. Take some time to scroll through your follower list on your most-used social media pages and make a point to unfollow those accounts that you know aren't doing you any good. Then, like you did with the negative accounts, replace those accounts with ones that feature healthy, whole foods that fit into your lifestyle!
Limit Your Time On Social Media
We tend to rely so heavily on technology that we constantly hear comments on how we need to look up more often from our screens. While social media and tech definitely have their perks, being overly reliant on devices and screens have been slowly cutting into the time we could be spending outdoors and active! Of all of the things technology can do for us, it can't replace exercise. So, rather than letting yourself sit back on the couch and scroll through Instagram, use those same platforms as motivators and cheerleaders! Use your step tracker app to connect with others through a step challenge to get yourself up and moving. You can even use the growing collection of AI apps to get a group together and head outside on a competitive adventure.
Social Media for Weight Loss:
The Do's
Engage with a Community!
The going gets tough along the journey of weight loss, and you know what the tough do? We get cheerleaders! Social media has gotten a bad rep when it comes to making us feel better, but studies have shown that engaging and interacting on social media can actually help foster the positive mood + sense of community that helps us push through challenges.
Friends and family members make up the core of our support systems, but don't overlook the people and communities you meet online as well!  These resources are useful for finding new recipes, tips, workouts, and hacks for making the most of your weight loss journey, and every little bit helps get you that much closer to your goal!
TLS TIP:
Follow TLS Weight Loss Solution on Facebook, Instagram, Twitter, and Pinterest!
We constantly provide you with weight loss tips, healthy recipes, and success stories! There, you'll also be in contact with our Coaches + Trainers who have gone through the TLS® program before you so they can offer support and answer your questions!
Share Goals + Achievements!
Don't be afraid to share your goals and successes along the way! When you only have yourself to hold you accountable, willpower is quick to fall by the wayside. Sharing with others helps keep you accountable and what's a better place to share than with a group of like-minded, well-connected people? Followers are sometimes even more likely than your real-world social support to identify with the highs and lows of your journey and comment with helpful tips, motivations, and reminders.
Try using social media for weight loss here by writing a post or sharing a daily photo of your progress to keep friends and followers updated on your progress! The support and encouragement can keep you moving forward while the reminders and tips help keep you on track.
Empower + Encourage!
The comparison game is not a fun one to play, and using social media for weight loss make it easy to fall into without realizing it. It's important t remember that your journey is your own and comparing yourself to others will only set you back! Use the before/after's as a chance to connect with someone who has successfully reached their goals and to empower them within the community! After all, who best to help you navigate your way to the finish line than someone who's got the map?
Social media is an important part of our lives, but don't let it be your life!
Tell us how you used social media for weight loss + tag us @TLSweightloss!