By: Certified TLS Coach授証教練 Shirley Siu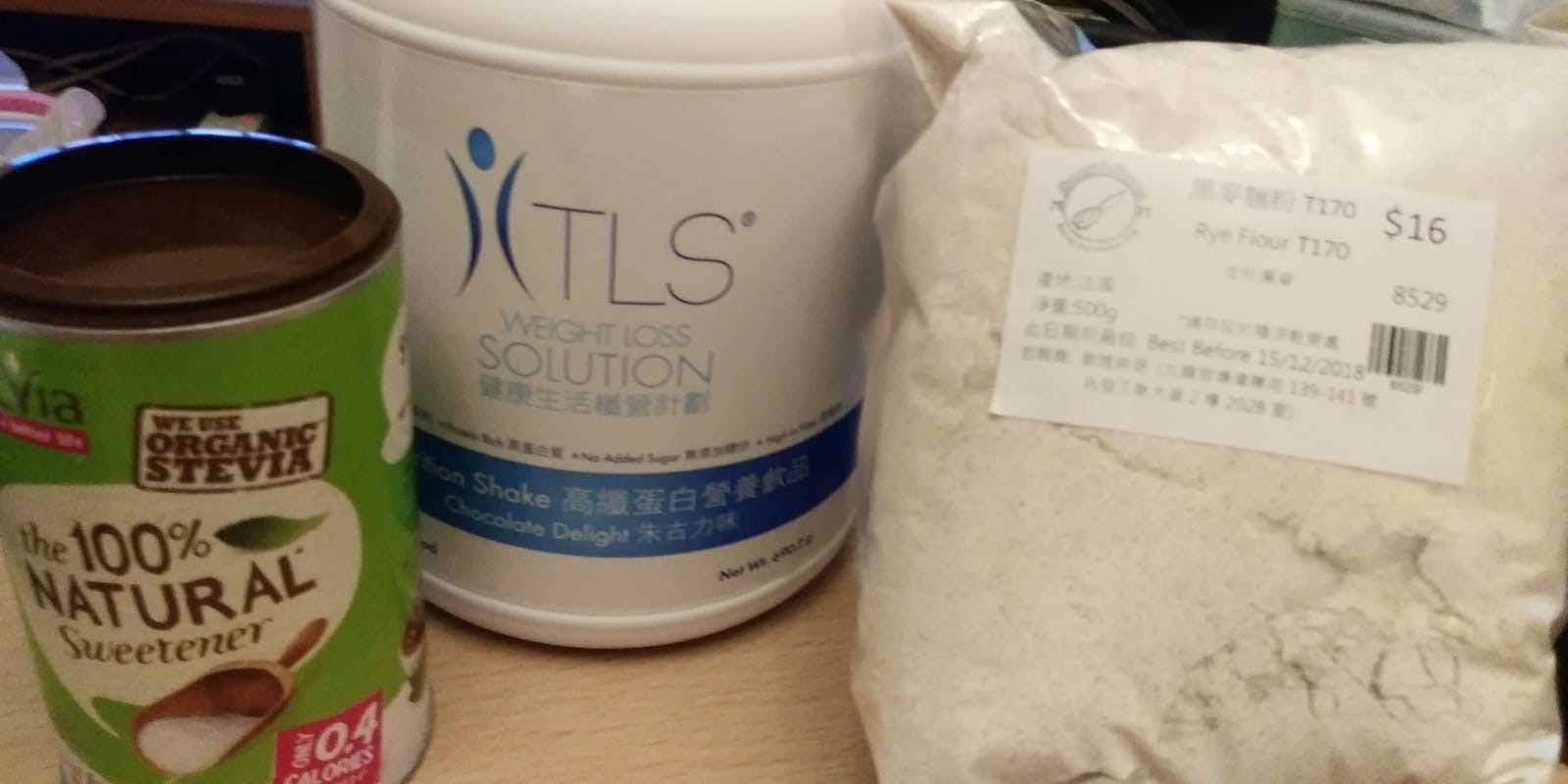 This recipe calls for the TLS Nutrition Shake, has no dairy, butter or refined sugar added, creating muffin-like cookies!
這個食譜用到TLSTLS高纖蛋白營養粉,並沒有加入奶製品、牛油或精製糖,巧妙造出鬆餅(Muffin)口感的曲奇餅(Cookie)-MIFFIE!
份量:8塊
烹調時間:共20分鐘(包括焗10分鐘)
材料:
1) 雞蛋1隻

2) 菜油2.5克

3) 甜菊糖2克

4) 雲呢嗱油2滴

5) 中型香蕉1隻

6) 朱古力蛋白粉2蓋約50克

7) 全黑麥麵粉10克

8) 高纖燕麥片 2湯匙

9) 70%-80%黑朱古力粒(按自己喜歡份量)
做法:
將1-4成份混合,再加入香蕉壓蓉成糊狀。
將6和7成份加入步驟1的糊狀混合。混合後覆蓋放入雪櫃約15-20分鐘後取出。
最後加入8和9成份混合。
以150度預熱焗爐5分鍾後,用鐵匙一羹一羹放在焗盆焗15分鐘即成。
貼士:
由於2蓋高纖蛋白粉含14克纖維,所以當放雪櫃15分鐘後會成糊狀。
不要做得太薄,厚一點口感會更佳。
可以嘗試加入檸檬皮或橙皮絲更香。
*屬低脂低糖無鹽食品
Made: 8 pieces
Cooking Time: 20 mins including baking time
Ingredients:
1 Egg
2.5 g of vegetable oil
2 g of Stevia
2 drops of vanilla extract
1 banana (medium)
2 scoops of TLS Nutrition Shake Chocolate Flavour
10 gram of Rye Flour
2 Tbsp of rolled Oats (High Fibre)
70%-80% Dark Chocolate Chips (According to your personal preference)
Directions:
Combined ingredients 1 to 4, added in banana, mash until combined
Add ingredients 6 and 7 into mixture. Cover and place in fridge for 15-20 minutes.
Add in ingredients 8 and 9.
Bake at 150C for 5 minutes, scoop mixture on baking pan and bake for 15 minutes.
Tips:
As 2 scoop of Nutrition Shake contains 14 gram of fibre, mixture become more dense after being cool in the fridge for 15 minutes.
Thicker cookie taste better.
Adding lemon zest or orange zest can enhance the flavour.
*This recipe is a low fat, low sugar recipe.