By: Melanie Nelson
如我正出發駛向莫哈韋沙漠,我總會帶備一整個冰袋的健康而美味的小食。即使我想只是數小時的外出,或許對某些人來說是太長。正在努力減重或保持健康的人士都知道長時間不進食將是個危機。當簡單的差事變成要花上數小時完成,而你又餓得生氣,這時候,加油站或中途站似是你及你家人的唯一救星。
要避免偏離健康的生活作息,我有一些簡單的隨身小食建議給你。
我從未試過出門不帶備烚蛋 – 天然的完美小食、搖搖杯及一包包的高纖蛋白營養飲品 ,以8安士水沖調就最好不過。含有19克蛋白、10克纖維及20種必需維他命及礦物質,從不讓人失望,發揮出應有的表現。飽肚又美味。
如我知道我將要長時間在外,半日或一趟公路之旅,這是我最愛的隨身必備!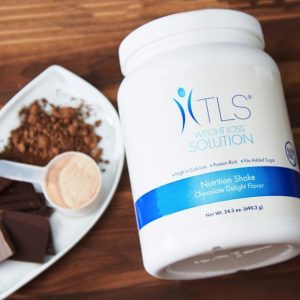 一大盒切好的蔬菜及一盒鷹嘴豆泥
獨立包裝的吞拿魚或預先烹調的吞拿魚沙律及預先切好的青瓜片,切成一塊塊薯片般。
雞肉沙律 (如你不喜歡吞拿魚)
新鮮水果 – 蘋果、梨、橙、香蕉、葡萄
有機花生醬 – 加到一片片的蘋果、香蕉、梨上至佳。
用泡菜包著有機火雞片 – 如你沒有試過, 必定要試一下。
數瓶氣泡水
注意:這些建議都是快速見效、確切穩健並切合TLS健康生活纖營計劃
謹記帶備紙巾及餐具,並必需注意食用份量。
沒有什麼比健康感覺更好!你可在今個夏日之旅同時享受美味;健康及纖形,卻不失樂趣。
簡單的準備,讓你走我更遠。
你值得擁有!
As if I am heading across the Mohave, it has become a habit to pack a small cooler or soft cooler bag of healthy and yummy items. Even if I think I am going to be "on the go" for a couple hours. It may seem a bit much to some, but those looking to lose weight or stay healthy know it's a slippery slope when you go too long without eating. When quick errand run turns into hours out and the "Hanger" (huger and anger) is setting in and a gas station stop or Drive Thru seems like the only way you or your family are going to survive…
To prevent the derailing of my healthy routine I have a few easy snack ideas you can pack for on-the-go.
I never leave home with out a boiled egg – natures perfect snack and a shaker bottle and baggie of my Chocolate or Vanilla TLS nutrition shake – fantastic in just 8 oz of water. With 19 grams of protein, 10 grams of fiber and 20 essential vitamins and minerals – it never disappoints and always does the job. Filling and delicious.
If I know I am going to be out longer, 1/2 day or a road trip is order here are my COOLER must-have's!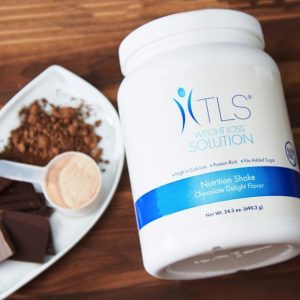 A big container of cut up veggies and a container of hummus
Individual Tuna packets or pre-make your tuna salad and pre-cut up cucumber slices to scoop it up like chips
Chicken salad (if you don't like Tuna)
Fresh Fruit – apples , pears, oranges, bananas, grapes
Organic Peanut Butter – to put on apple, banana or pear slices is the best.
Organic Turkey slices wrapped around a pickle – seriously, if you have never tried it…
A couple sparkling waters.
Note; these are RAPID RESULTS, SURE & STEADY & CONTINUED COMMITMENT TLS program friendly
Remember to throw in some paper towels and utensils and be sure to watch serving and portion sizes.
Nothing tastes as good as healthy feels! You can have it all, tasty, healthy and fit for this summer's adventures without feeling deprived.
A little preparation goes a long way.
You are worth it!